Jurassic World: Dominion Dominates Fandom Wikis - The Loop
Play Sound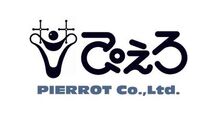 Pierrot Co., Ltd. (株式会社ぴえろ, Kabushiki-gaisha Piero?), also known as Studio Pierrot (スタジオぴえろ, Sutajio Piero?), is an animation studio founded in May 1979 by former employees of Tatsunoko Production and Mushi Production.
Their first work was on The Wonderful Adventures of Nils, based on the novel of the same name by the Swedish author Selma Lagerlöf. It lasted for 52 episodes and aired from January 8, 1980 until March 17, 1981.
In October 1981, two new shows by the company began to air, witch are Miss Machiko and Urusei Yatsura, both based on mangas by Takeshi Ebihara and Rumiko Takahashi.
The company did work on the Urusei Yatsura anime until Episode 106 when Mamoru Oshii left the director's chair. By Episode 107, the animation on the series was taken over by Studio Deen.
They also did do the work on the first two movies based on Urusei Yatsura.
Filmography
Urusei Yatsura
Rumiko Takahashi-related Productions
Fire Tripper (OVA, 12/16/1985, Animation Production)
The Supergal (OVA, 5/21/1986, Animation Production)
The Laughing Target (OVA, 3/21/1987, Animation Production)
Mermaid's Forest (OVA, 8/16/1991, Animation Production)
Mamoru Oshii

-related Productions
Dallos (OVAs, 12/16/1983-8/5/1984, Animation Production)
Gosenzo-sama Banbanzai! (OVAs, 8/5/1989-1/25/1990, Animation Production)
MAROKO (Film, 3/31/1990, Animation Production, Compilation of Gosenzo-sama Banbanzai!)
Trivia
The logo of the company is referenced in episodes 12a, 24, 41 and 68 of the anime and in the first movie.

The first segment of the 12th episode featured the logo as the local disco emblem.
In the 24th episode, it is seen on the side of the fan from the alien salesman.
In the 41st episode, it is seen as a television logo for a news program.
In the 68th episode, it is seen at a Coffee Shop, but the face looks different compared to the logo itself.
In the first movie, after Elle's ship leaves, Lum stops at restaurant called "Coffee Pierot" where the logo can be seen next to the entrance when she leaves.

Despite the anime being animated by a different studio starting with Episode 107, Episode 137 at the beginning features the logo on the pinball machine Anna Katsuragi is playing.
Gallery
External Links