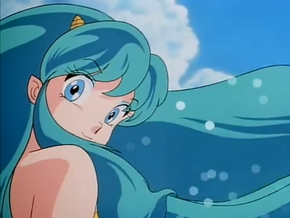 Introduction
Hello there! My name is Humphrey. I have a huge love for all series' created by Rumiko Takahashi, including Ranma 1/2, InuYasha, Masion Ikkoku, and of course, Urusei Yatsura :D
I am a student who lives in the UK where manga and anime isn't as big as it is in places like the US and Japan, but the internet has been a great help in feeding my addiction!
I am currently actively contributing to this wiki, mainly in my spare time. In my other spare time, I spend it revising, gaming, sailing or programming... or watching Bleach ;)
My favourite character from UY has to be Ataru. Even though he is a bit of an idiot throughout the series, I still feel that he has great depth to him and is a really interesting character.
Stalk Me!
Contact Me!
I am currently trying to make this wiki have more content and make sure that all the styling is correct. I hope I and other people who contribute will be able to turn this wiki into a thriving hub for Urusei with detailed information!
If you have any questions, don't hesitate to talk to me on my talk page!
Testing some stuff
Episode 1-21
Opening Theme: Lum no Love Song
Ending Theme: Ucchu wa Taihen ja!